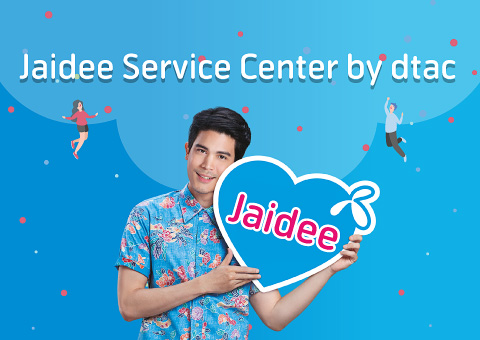 Jaidee Service
Various options for your preferences

From September 10, 2020 onwards,  Jaidee Auto Borrow service will auto renew  package  for member who have available Jaidee credit.

Jaidee Pharmacy
Feeling unwell? Let dtac help you with medication costs.
Eligible for dtac prepaid and postpaid!
Pay 89 baht, get 200-baht e-voucher
Pay 150 baht, get 300-baht e-voucher

Jaidee Auto Borrow
No worries about the insufficient balance when subscribing an add-on package! dtac will lend you the money to buy it automatically.

Jaidee Borrow Net
Running out of data and credit?
Simply borrow unlimited internet
Only a call away.

Jaidee Emergency Refill
Emergency Refill Service - pay back
the next time you top up and borrow
again even after partial return.

Jaidee Balance Transfer
Call credit is transferable, easy and quick!
*112* 10-digit numbers
of transfer recipient * transferring
amount #

Jaidee Day Giveaway
Extend your sim card validity, simply apply for extra days!
*113* desired extension days
(30/90/180 days) #

Jaidee Emergency Call Back
Send SMS to request a return call, even when you are out of credit.
*114* 10-digit destination number #

Jaidee Translation
Got tongue-tied and twisted with
English speaking…Jaidee Translation
Service is here to help with no fee,
only current call charge applied.

Jaidee dtac Number Alert
Always get notified if the number
is dtac, simply worry-free.