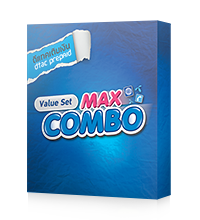 Value Set: Max Combo 299
750 MB

4G/3G at maximum speed of 100Mbps, after reach 750 MB, able to use internet at maximum speed of 128Kbps
Automatically renew for 12 months.

100 min All networks

Excess calls will be charged at 1.50 baht/minute

unlimited
Press *104*492*9 dial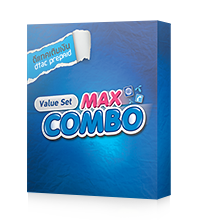 Value Set : Max Combo 499
4 GB

4G/3G at maximum speed of 100Mbps, after reach 4 GB, able to use internet at maximum speed of 128Kbps.
Automatically renew for 12 months.

200 min All networks

Excess calls will be charged at 1.50 baht/minute

unlimited
Press *104*494*9# dial
Terms & Conditions
These promotions are available for Prepaid customers. The number for application must have usage balance of at least 1 day and sufficient credit balance for package application fee.
Service rates for these packages (VAT excluded);
Max-Combo 199 Baht per month with auto renewal for 6 months
Enjoy Non-stop internet maximum speed of 4G/3G at 100Mbps for 500MB. After complete, able to use internet at maximum speed of 64 Kbps.
Enjoy free calls 80 minutes. Over usage is charged 1.50 THB per minute. (remaining seconds will be rounded up to full minute)
Max-Combo 299 Baht per month with auto renewal for 6 months
Enjoy Non-stop internet maximum speed of 4G/3G at 100Mbps for 750MB. After complete, able to use internet at maximum speed of 128 Kbps.
Enjoy free calls 100 minutes. Over usage is charged 1.50 THB per minute. (remaining seconds will be rounded up to full minute)
Enjoy free dtac wifi
Max-Combo 399 Baht per month with auto renewal for 6 months
Enjoy Non-stop internet maximum speed of 4G/3G at 100Mbps for 3GB. After complete, able to use internet at maximum speed of 128 Kbps.
Enjoy free calls 150 minutes. Over usage is charged 1.50 THB per minute. (remaining seconds will be rounded up to full minute)
Enjoy free dtac wifi
Max-Combo 499 Baht per month with auto renewal for 6 months
Enjoy Non-stop internet maximum speed of 4G/3G at 100Mbps for 4GB. After complete, able to use internet at maximum speed of 128 Kbps.
Enjoy free calls 200 minutes. Over usage is charged 1.50 THB per minute. (remaining seconds will be rounded up to full minute)
Enjoy free dtac wifi
Max-Combo 699 Baht per month with auto renewal for 6 months
Enjoy Non-stop internet maximum speed of 4G/3G at 100Mbps for 8GB. After complete, able to use internet at maximum speed of 128 Kbps.
Enjoy free calls 300 minutes. Over usage is charged 1.50 THB per minute. (remaining seconds will be rounded up to full minute)
Enjoy free dtac wifi
Customers will receive this dtac prepaid internet privilege after confirmation SMS within 1 hour after application.
Check credit balance and package expiration date via following channels
1). USSD number: *101*1*9# (free of charge).
2). 1678 dtac call center (3 baht/call)
Customers applying for dtac prepaid internet VAS must use devices that support internet usage. Customers also need to complete the settings prior to application.
Customers applying to the promotion must have sufficient credit balance for each application.
Customers are encouraged to study terms and conditions, service rate fees, settings, dtac prepaid internet service area for usage convenience. The speed of internet usage depends on service time period and density of service users, including the quality of connecting devices. In the case of usage abroad, service rate fees will depend on foreign Service Providers.
Customers must remain the usage under Thailand Computer Related Crime Act B.E. 2550. SMS, MMS or Internet VAS users must refrain from the use or allowing others to use it for commercial purpose, profanity and nudity, in conflicts of law or any other legal and contract terms, in violation of personal rights, slanders, use the service in a manner that contributes to technical and service defects to other customers or Network Providers. If violated, Service Provider holds the right to immediately cancel the service and service users must be solely responsible to all potential legal implications.
The Company reserves the right to appropriately adjust this promotion. Customers can additionally study terms and conditions at 1678 dtac call center (3 baht per call excluding 7% VAT).
Customers participating in this promotion will be considered as willing to be transferred to new 2.1 GHz Frequency Service under dtac TriNet Co., Ltd.
Service provided by dtac TriNet Co., Ltd., 319 Chamchuri Square Building, 28th Floor, Phyathai Road, Pathumwan, Bangkok 10330. Tax Registration ID 0105549034548.