dtac Super 4G – The Speed Ahead of 4G, 3x Faster

For Super Internet Experience
dtac invests over 70 billion Baht in network expansion and marketing campaigns for its Super 4G Network and Super 4G offerings for all dtac customers.
3 Times Faster
dtac plans to increase 4G bandwidth on the 1800 MHz spectrum to 20 MHz, adding to another 5 MHz on the 2100 MHz spectrum, which brings the 3 times faster, up to 126 Mbps to let our customers enjoy the super speed of internet.
All Districts Nationwide
dtac SUPER 4G on the 2100 MHz spectrum will cover all 878 districts nationwide by the third quarter of 2016.

4G is the fourth generation of mobile telecommunications technology. Also known as Long Term Evolution (LTE) technology, it is an ultra high speed mobile network that acts as a data expressway, enabling faster data transfers, such as multimedia streaming.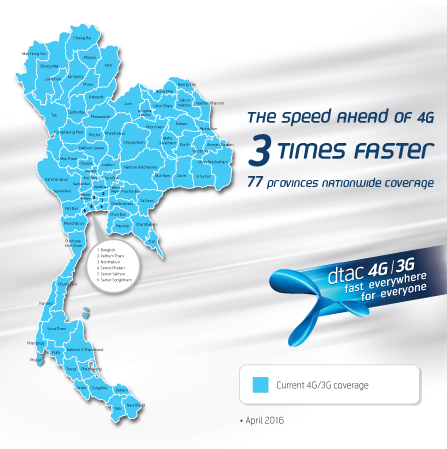 New 4G SIM for new faster experience on dtac 4G
Free and easy to use
Check compatibility before using 4G on dtac
World standard, compatible with all new technology
New SIM is available at dtac services center nationwide

Ensure to upgrade your operating network to dtac TriNet. Please contact dtac service centers nationwide.


Easily check
by pressing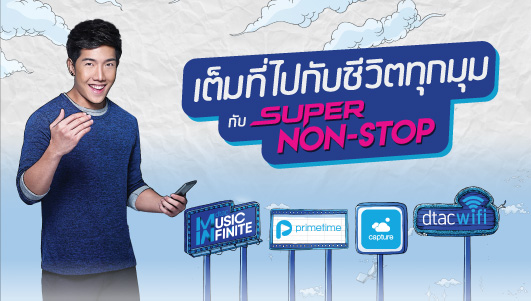 Unlimited (valid as the main package)