eSIM SIM card is an innovation to close the limitation gap between different sizes of SIM cards for easier and faster compatibility with other devices in future technology. Soon the IOT which requires internet constantly will play a big role in ours lives,
Currently, the easiest and most convenient way to connect to the IOT is via 3G/4G/5G technology. Therefore using eSIM is the best choice due to minimum space required, no wasting time assembling SIM card with other devices, and minimizing other devices size.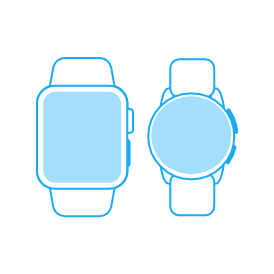 SmartWatch
Apple watch

Apple Watch Series 3 GPS + Cellular
Apple Watch Series 4 GPS + Cellular
Apple Watch Series 5 GPS + Cellular
Apple Watch Series 6 GPS + Cellular
Apple Watch Series 7 GPS + Cellular
Apple Watch Series SE GPS + Cellular
Samsung Galaxy Watch

Samsung Galaxy Watch eSIM 1.2"
Samsung Galaxy Watch eSIM 1.3"
Samsung Galaxy Watch Active2 (40mm,42mm)
Samsung Galaxy Watch 3 (42mm,46mm)
Samsung Galaxy Watch4 Classic LTE (42mm,46mm)
Samsung Galaxy Watch4 LTE (44mm)
Is the first device that uses eSIM in Thailand, the device does not constantly require iPhone nor smart phone, uses eSIM independently both call and listening to streaming music on Apple music (for apple watch), on Spotify (for Samsung Galaxy watch)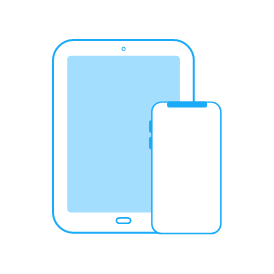 Smartphone / Tablet
iPhone

iPhone XS
iPhone XS Max
iPhone XR
iPhone 11 ,iPhone 11 Pro, iPhone 11 Pro Max
iPhone SE (3rd Gen)
iPhone 12 ,iPhone 12 mini, iPhone 12 Pro, iPhone 12 Pro Max
iPhone 13 ,iPhone 13 mini, iPhone 13 Pro, iPhone 13 Pro Max

How to move SIM card or eSIM to iPhone, ipad
iPad

iPad Pro 11-inch (1st Gen, 2nd Gen, 3rd Gen)
iPad Pro 12.9-inch (3rd Gen, 4th Gen)
iPad Air (3rd Gen, 4th Gen, 5th Gen)
iPad (7th Gen, 8th Gen, 9th Gen)
iPad mini (5th Gen, 6th Gen)
Samsung

Samsung Galaxy Fold
Samsung Galaxy Z Fold 3 / Z Flip 3
Samsung Galaxy Z Fold2 5G
Samsung Galaxy Z Flip, Z Flip 3 5G
Samsung Galaxy S20, S20 Plus, S20 Ultra 5G
Samsung Galaxy Note 20, Note 20 Ultra, S20 Ultra 5G
Samsung Galaxy S21 5G ,S21 Plus 5G, S21 Ultra 5G
Samsung Galaxy S22 5G ,S22 Plus 5G, S22 Ultra 5G
Huawei

P40
P40Pro
Mate 40 Pro
Mate XS
The first smart phone that uses eSIM. eSIM's ability is superior than physical SIM card due to the fact that in 1 eSIM can contain up to 5 dtac numbers, suitable for customers that collect beautiful and lucky numbers in 1 device. On the other hand, for iPhone can only use 1 number at a time. This innovation will lead to the increase of Sim cards in 1 device in future technology.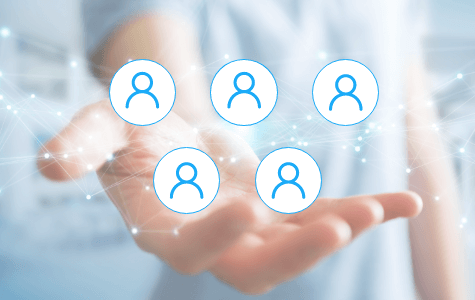 The obvious benefits of eSIM is to create more than 1 eSIM profile in a device. For instance, eSIM for iPhone11, 11 Pro, 11 Pro Max and above can add to maximum of 5 eSIM(profile) but iPhone allows you to use only 1 at a time, suitable for various Pack Plans users.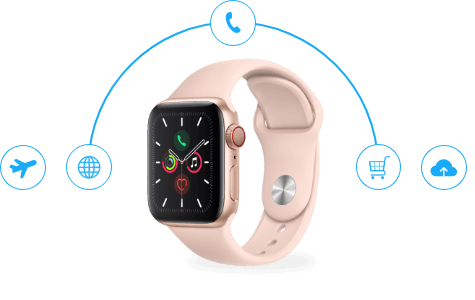 For example, phone number 1 for calls, phone number 2 for internet, phone number 3 for roaming, by just swaping profile through iPhone screen.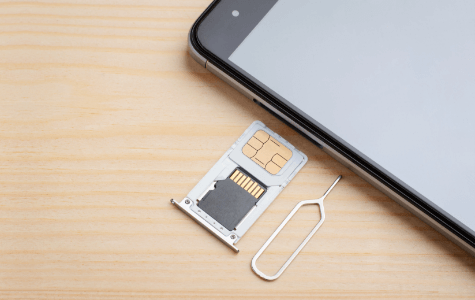 Whereas ordinary SIM card which only works when insert SIM card, iPhone will work as Dual SIM (ordinary SIM + eSIM),both work simultaneously. The non eSIM devices can oly work with 1 SIM card (1 number).
eSIM Number Paring pair with main number
Apple watch
Samsung Galaxy Watch
Customers can personally add Number Paring (eSIM) through main iPhone screen or main Samsung device. Conditions for carrying out the procedure will appear during the watch and smartphone paring process.

Service process with FAQ for Apple Watch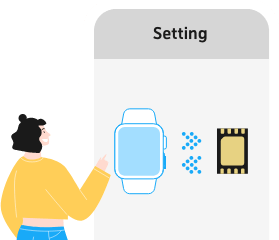 eSIM for new number or move to eSIM
iPhone
Smartphone
TicWatch
Customers are only required to take Samsung Galaxy Fold, iPhone 11, 11 Pro, 11 ProMax, XR, iPhone XS, iPhone XS Max or newer to dtac service center (dtac Hall) nationwide and request for eSIM, customer assistant will add and activate eSIM to your device, requires only few minutes *TicWatch 4G/LTE uses eSIM in different numbers just as Smartphones.

eSIM FAQ for iPhone