Total Access Communication Plc. or dtac is one of Thailand's leading mobile service operators. Founded in August 1989, dtac currently has customer base of more than 28 million numbers (by Q2/2014) with various service freqencies of 800 MHz, 1800 MHz and recently acquired 2100 MHz – prompting dtac to be the only Network in Thailand with the biggest bandwidth at present.
Grow with us at dtac
Benefits
Vacancy
Be Part of dtac Family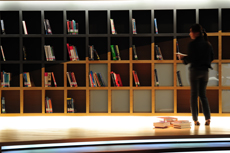 While technology is dtac's mode of operation, what makes dtac different is how it values its key asset – the people. In dtac, it is the belief shared throughout the company that people are the gear that drives business to its goal. The mentality is reflected through the way our culture is built around people and makes working at dtac an ever-challenging experience with opportunities to learn and create. That's why, every day, dtac is building up a strong force of people with diversified backgrounds and ideas, but with the same goal in mind, and creates one organization-wide team under the spirit of "One dtac"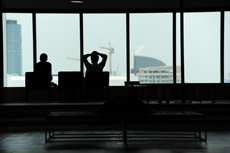 "dtac Academy" Working at dtac is not just about contributing to the organization's growth, but to individual growth as well. "dtac Academy" ", the company's very own training program, answers the call by offering arrays of training programs to help employees reach their highest potential, with courses tailored to suit each individual's need to develop their functional skill, as well as foundation courses that help pave their way with soft skills training – such as communication and management.
Leadership growth within the organization is very much supported in all levels. With "Care and Growth" as dtac's leadership principle, managers are not only staff's commander in chief, but also their mentors who help realizing their leadership potential by monitoring, coaching, and giving constructive feedbacks. dtac employees of all levels can put their mind at ease as their idea will be met with caring and understanding coach who are more than happy to guide them to one of the most challenging journey of their life yet.
Come join and grow with us at dtac.
Benefits to dtac employees: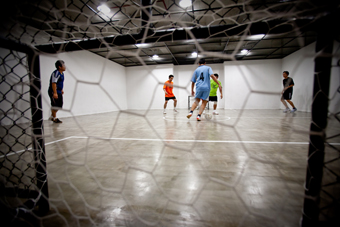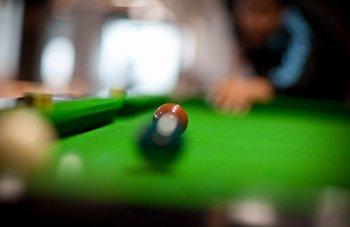 Social Security Fund
A reserve fund for employees in case of sickness, maternity leave, handicap or death from non-work causes.
Workmen Compensation Fund
A fund for employees in case of sickness or loss from work related causes.
Provident Fund
Employees to receive Provident Fund benefits after retirement from both employees' and company's contributions.
Health Insurance
We provide sufficient and appropriate health insurance and also extend to cover employee's family members.
Life and Accident Insurance
24-hour life and accident insurance coverage for all cases.
Annual Health Check Up
We provide annual health check up with accredited hospitals.
First Aid Room
On-site first aid room and basic home medicines for employees.
Dental
We provide dental health to employees with UCOM dental clinics.
On-site and Off-site Training
We believe in investing in people so we provide opportunities for employee trainings both on-site and off-site.
UCOM Co-op Savings
A non-profit co-op for employees' financial benefits of UCOM group with 3 services; monthly savings, loans and savings deposits.
Employee Aid Fund
We provide aid fund for employees for the case of ordination, marriage, maternity, accidents and death.
Housing Loan (Government Housing Bank)
We have an agreement with GHB on housing loan so dtac employees can have lower interest rates than general public.
Library
Free of charge library containing books, videos and VCD for dtac employees.
Mobile Phone
We provide our employees mobile phones for business related communication.
Employee Discount
Discounts for dtac mobile phones and devices purchase.