Voice roaming Call starting at
6 THB/ minute
Receiving calls , calls to Thailand, calls within country
Unlimited
6 hour internet
in Thailand
dtac call center
from abroad
+662-202-8100
free 24-hour
Available Countries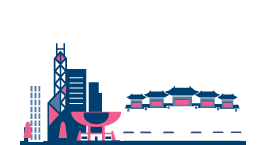 ASIA
China, Hong Kong, Macau, Taiwan, Singapore, Malaysia, Indonesia, Laos, Myanmar, Cambodia, Pakistan and Bangladesh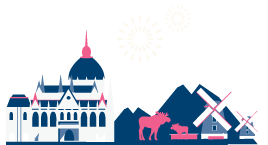 EUROPE
Switzerland, Italy, Austria, Hungary, Norway, Sweden, Bulgaria, Serbia and Montenegro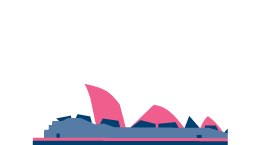 OCEANIA
Australia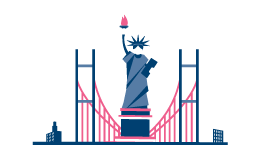 NORTH AMERICA
United States of America
dtac hall Central Plaza Ladprao
Address:
1693 Paholyothin Road, Fl.2, Jatuchak, Bangkok 10900
Office Hours:
Mon – Fri 10:00 - 20:00
Sat – Sun 10:00 - 20:00
SIM GO! Inter user manual
1
SIM GO! Inter user manual

Registration with ID card at purchasing point

Insert SIM into phone
(Package validity starts immediately)

Turn on device and turn on Data Roaming setting

Wait for SIM to detect international signal and now it is ready to use
2
How to top up
Please top up your balance if you would like to make calls, receiving calls
or send SMS while you are abroad and in Thailand

Top up with credit card via Quick Refill

Top up with credit card via Internet banking

Top up with cash cards
3
How to make calls
Calls to all numbers
+ country code destination number (omit 0 in front)

For example
Call back to mobile number in Thailand
089-999-9999
Thailand country code is 66 so you dial
+ 66 89-999-9999

4
Usage checking
Usage balance checking

101
#

Package expiration checking

101

1
#

Contact dtac during your trip
Call + 66 2-202-8100

(free 24 hour)
The 10-day Non-stop data roaming package, customers can use the full internet speed of 4 GB . Once the 4 GB is used up, customers can still use the internet at a speed of 128 Kbps until the 10-day period expires.
The package duration is 24-hour based and usage will start counting once the SIM card is activated.
The Non-stop data roaming package can be used only within the specified countries and it will automatically connect to the network after activation.

The available network in each countries are:
Please sufficiently top up if you would like to make calls, ,receiving calls or send SMS during your trip abroad
In case of China, China Mobile network supports only 2G and 4G. For 4G roaming, Customers must use mobile device that support TD-LTE Band 39, 40 and 41 frequency only.
Such as

- iPad Air
- iPad mini
- iPhone 5s and above
- Samsung Galaxy S4 and above
- Samsung Galaxy Note 4 and above
- Huawei Ascend P7 and above
- Huawei Ascend Mate 7 and above

Or checking with your mobile devices manufacturer.
In the event that you cannot use internet while abroad, please check the APN settings on your mobile phone. For iPhones, go to Setting > General > Profile If you see an unusual profile such as unknown language texts, please try to remove it. For other phone models, please check the APN settings by following the indicated steps for each phone mode The right APN name is "Internet". Select this name and try connecting to the internet.
You can still receive all your calls on your regular mobile number while abroad. Simply:

- Topup your balance to be sufficiently enough for international calls or receiving calls
- Simply change your phone Call Divert settings to "All Calls" to your SIM GO! Inter number while abroad, or


  

Dial

21

GO! Inter SIM number

#

- When return to Thailand, deactivate the call divert by


  

Dial

#

#

21

#
Free! Unlimited 4 Mbps speed internet in Thailand for 6 hours, only if activates SIM before departure.
Service rate in Thailand: calls to all Networks 0.94 THB/ minute, internet 1.99 THB/ MB, SMS is 3 THB/ Message (Price excluding vat)
SIM GO! Inter valid for 30 days after activation.
Customers must always register with ID card before use otherwise the SIM will not work.
Working in only specific countries. Does not work in countries that are not listed in package details.
Package validity is 24-hour based and usage will start counting for 10 days once the SIM card is activated (Thailand time zone reference)
Any packages used in Thailand do not include usage abroad.
Free internet usage 4 Mbps speed for 6 hours privilege in Thailand begins from first SIM activation in Thailand prior to traveling abroad only.
It is prohibited to use this SIM GO! Inter promotion as an unlawful commercial purpose and as a voice over IP service (VoIP). If found that there is the use for commercial purpose or access internet in the manners that are in conflicts of law or in violation of public order, service provider holds the right to cancel the service and revoke the service privilege. Service provider will immediately revoke the numbers that violate this terms and conditions.
The Service Provider reserves the right to adjust this promotion including terms and conditions without prior notice. Such changes will be considered that customers are acknowledged and willing to comply once there is a notification via Service Provider's website or any other communication channel.
Customers are willing for Service Provider to access and analyze recorded personal data given in smart card ID and other information that customers provided, for the purpose of communication business benefits and VAS and promotions. Service Provider or the Company will also be able to reveal, transfer and share customers' personal data for external agencies both domestic and international for the aforementioned purposes.
The Company reserves the right to change terms and conditions without prior notice.
Service Rates in each Countries
Calls to Thailand
10
THB/ minute
Calls within country
10
THB/ minute
Calls to other countries
35
THB/ minute
Receiving calls
12
THB/ minute
SMS sending
6
THB/ minute
Calls to Thailand
16
THB/ minute
Calls within country
16
THB/ minute
Calls to other countries
35
THB/ minute
Receiving calls
20
THB/ minute
SMS sending
6
THB/ minute
Calls to Thailand
16
THB/ minute
Calls within country
16
THB/ minute
Calls to other countries
35
THB/ minute
Receiving calls
20
THB/ minute
SMS sending
6
THB/ minute
Calls to Thailand
6
THB/ minute
Calls within country
6
THB/ minute
Calls to other countries
35
THB/ minute
Receiving calls
6
THB/ minute
SMS sending
6
THB/ minute
Calls to Thailand
25
THB/ minute
Calls within country
25
THB/ minute
Calls to other countries
35
THB/ minute
Receiving calls
30
THB/ minute
SMS sending
6
THB/ minute
Calls to Thailand
6
THB/ minute
Calls within country
6
THB/ minute
Calls to other countries
35
THB/ minute
Receiving calls
6
THB/ minute
SMS sending
6
THB/ minute
Calls to Thailand
25
THB/ minute
Calls within country
25
THB/ minute
Calls to other countries
35
THB/ minute
Receiving calls
30
THB/ minute
SMS sending
6
THB/ minute
Calls to Thailand
6
THB/ minute
Calls within country
6
THB/ minute
Calls to other countries
6
THB/ minute
Receiving calls
6
THB/ minute
SMS sending
6
THB/ minute
Calls to Thailand
6
THB/ minute
Calls within country
6
THB/ minute
Calls to other countries
35
THB/ minute
Receiving calls
6
THB/ minute
SMS sending
6
THB/ minute
Calls to Thailand
6
THB/ minute
Calls within country
6
THB/ minute
Calls to other countries
35
THB/ minute
Receiving calls
6
THB/ minute
SMS sending
6
THB/ minute
Calls to Thailand
9
THB/ minute
Calls within country
9
THB/ minute
Calls to other countries
35
THB/ minute
Receiving calls
9
THB/ minute
SMS sending
6
THB/ minute
Calls to Thailand
9
THB/ minute
Calls within country
9
THB/ minute
Calls to other countries
35
THB/ minute
Receiving calls
9
THB/ minute
SMS sending
6
THB/ minute
Calls to Thailand
25
THB/ minute
Calls within country
25
THB/ minute
Calls to other countries
35
THB/ minute
Receiving calls
30
THB/ minute
SMS sending
6
THB/ minute
Calls to Thailand
10
THB/ minute
Calls within country
10
THB/ minute
Calls to other countries
35
THB/ minute
Receiving calls
12
THB/ minute
SMS sending
6
THB/ minute
Calls to Thailand
10
THB/ minute
Calls within country
10
THB/ minute
Calls to other countries
35
THB/ minute
Receiving calls
12
THB/ minute
SMS sending
6
THB/ minute
Calls to Thailand
9
THB/ minute
Calls within country
9
THB/ minute
Calls to other countries
35
THB/ minute
Receiving calls
9
THB/ minute
SMS sending
6
THB/ minute
Calls to Thailand
9
THB/ minute
Calls within country
9
THB/ minute
Calls to other countries
35
THB/ minute
Receiving calls
9
THB/ minute
SMS sending
6
THB/ minute
Calls to Thailand
9
THB/ minute
Calls within country
9
THB/ minute
Calls to other countries
35
THB/ minute
Receiving calls
9
THB/ minute
SMS sending
6
THB/ minute
Calls to Thailand
9
THB/ minute
Calls within country
9
THB/ minute
Calls to other countries
35
THB/ minute
Receiving calls
9
THB/ minute
SMS sending
6
THB/ minute
Calls to Thailand
9
THB/ minute
Calls within country
9
THB/ minute
Calls to other countries
35
THB/ minute
Receiving calls
9
THB/ minute
SMS sending
6
THB/ minute
Calls to Thailand
9
THB/ minute
Calls within country
9
THB/ minute
Calls to other countries
35
THB/ minute
Receiving calls
9
THB/ minute
SMS sending
6
THB/ minute
Calls to Thailand
6
THB/ minute
Calls within country
6
THB/ minute
Calls to other countries
6
THB/ minute
Receiving calls
6
THB/ minute
SMS sending
6
THB/ minute
Calls to Thailand
6
THB/ minute
Calls within country
6
THB/ minute
Calls to other countries
6
THB/ minute
Receiving calls
6
THB/ minute
SMS sending
6
THB/ minute
* Price excluding vat