7 January 2021
dtac Helps Customers Stay Home, Safe and Connected
Businesses too are hard hit by this new outbreak of COVID-19. dtac is making it easier for their employees to connect securely outside of the office with a wide range of productivity solutions.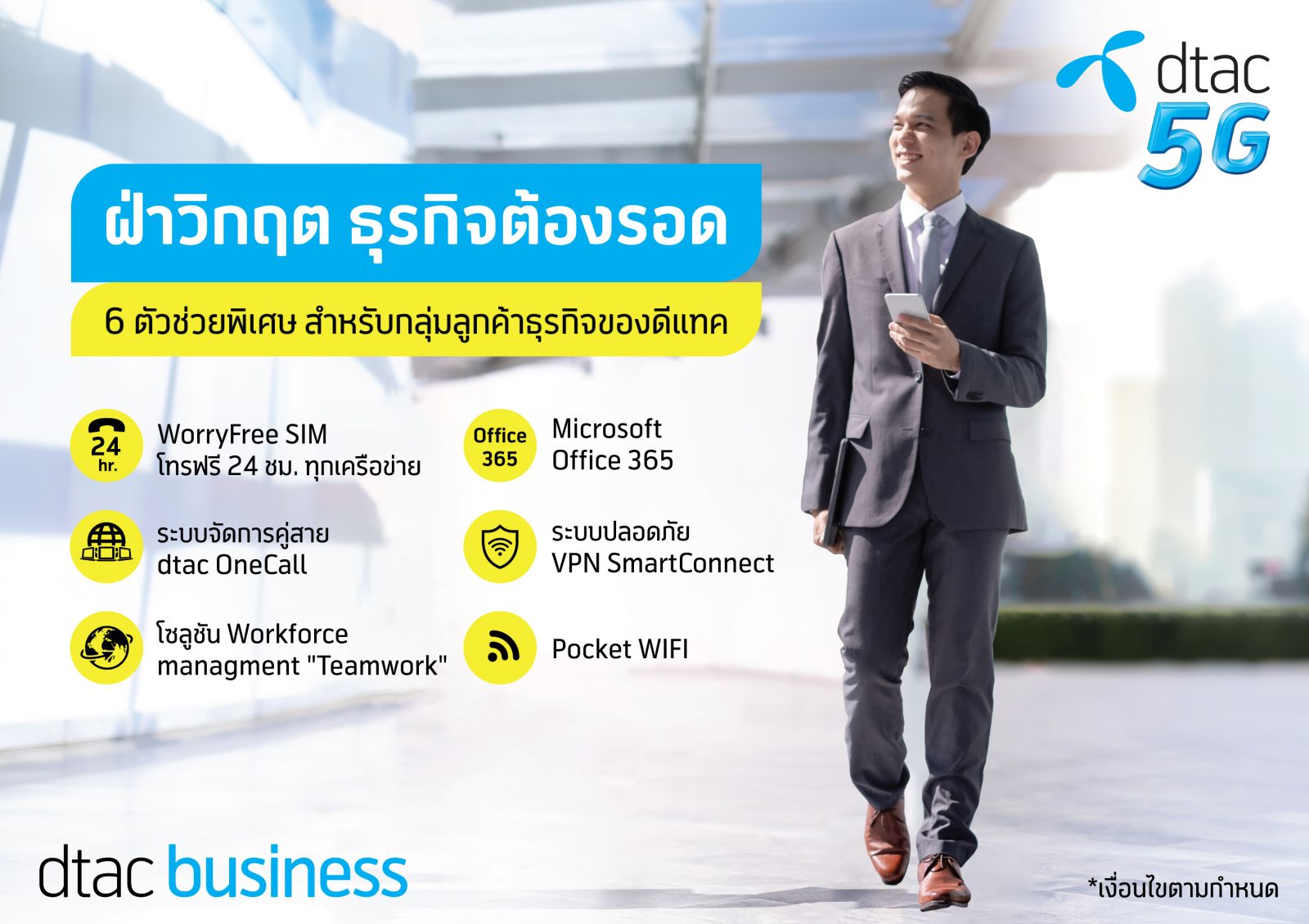 Employees working from home can also keep their devices connected with the 4G/LTE Pocket Wi-Fi for only 80-100 Baht a month for 24 months.
dtac also offers very special rates on Microsoft Office 365 Business for only 75 Baht per month. Moreover, dtac Business offers secure cloud solutions to help teams collaborate outside of the office without jeopardizing sensitive data. SmartConnect delivers single-platform corporate network management service with cloud access. And dtac OneCall combines customer calls from any channel into one device, with the first month being offered for free.
These special offers are available now until further notice. For more information, please contact dtac Business Call Center on 1431, 24 hours a day.
สนใจให้ดีแทคช่วยเชื่อมต่อความสำเร็จ