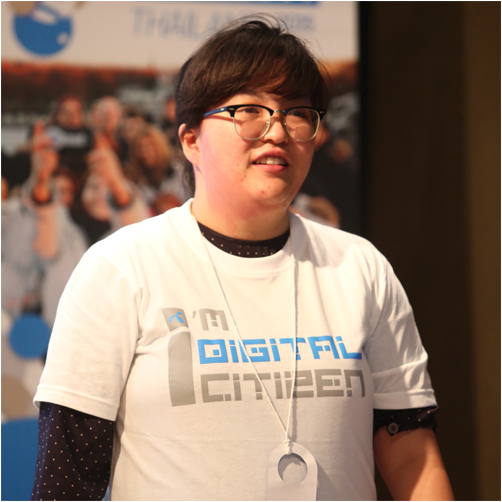 Piangfan Naksukpaiboon – "3olved" is the combination of 3D printing and smartphone application working together to assist the visually impaired people to be able to learn complicated science theory, it will assist in vibration and audio sensing.
Metiwan ParkChareon –"Connected Thailand" is an application to leverage Thailand education to equality and effectiveness by connecting rural and urban students together to assist each other in studies. Both students will exchange their knowledge and able to ask questions, there will be  volunteer teachers to answer the questions and there will also be games about various subjects and the team that receive the most score will win a scholarship.
dtac & Telenor Youth Forum is a global platform to engage and empower young opinion shapers with passion, ideas and voices to transform the world they live in - and our digital future.
This year, dtac, Telenor Group, and UNICEF Thailand would like to invite Thai Millennials aged between 18 and 28 to have a priceless opportunity to meet driven and talented young people from 13 countries in a global stage and debate how to build a better digital future with knowledge for all. Importantly, to visit Oslo during the honorable Nobel Peace Preze events.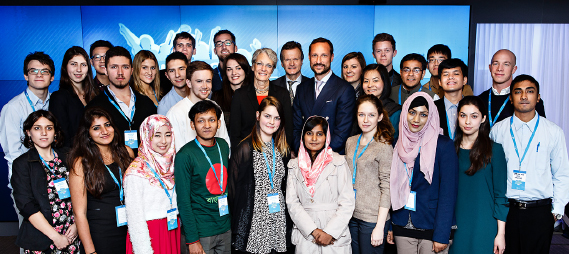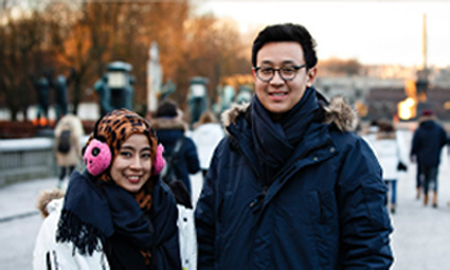 2015 Forum Theme
We invite you to share your perspectives and ideas on the topic of
"Knowledge for All"
We're not looking for simple solutions; we're looking for interesting perspectives, unexpected stories and insightful dialogue.
Exclusive experiences for the winners
Join the trip to Oslo, Norway during the Nobel Peace Prize Ceremony event
Attend special 3-day event "Telenor Youth Forum 2015"
Get an opportunity to be a part of UNICEF and be dtac ambassador as a Good Digital Citizen
Don't miss this once in a lifetime opportunity!
Program Schedule


| Activity | Date |
| --- | --- |
| Recruitment Process | July 27 - Sep 15 |
| 40-candidate announcement | Sep 17 |
| Workshop Activity at dtac house | Oct 5 - 7 |
| 4-finalist Announcement | Oct 7 |
| 2-finalist Annoucement | Nov 2 |
| Telenor Youth Forum 2015 in Oslo, Norway | Dec 8 - 12 |

Remark *
The 40 candidates whose name lists will be announced on Sep 17 have to attend the 3-day workshop.
The 4-finalist will be selected by judges on the last day of workshop and their name lists will be sent to global committees to find the 2 winners.
Candidate qualifications
Don't hesitate to apply if you are:
18-28 years old
opinionated on the topic of "Knowledge for All" and its potential positive impact on society
passionate about driving social, economic or environmental change
someone that inspires others to make a difference through his engagement
a good storyteller and communicate well in English
an advanced user and early adopter of digital communication
Process and Regulations
40 finalists who will get a chance to join the 3-day workshop will be announced on September 17th, 2015 via www.dtac.co.th/telenoryouthforum2015.
3-day workshop for 40 finalists will be held on October 5th-7th, 2015 at dtac house, Chamchuri Square, Bangkok (final idea pitch will be on the last day to find the 4 final candidates).
The judges' decision is final
For further information, please contact
- Tel : 094-497-7311
- Email : dtacTYF@dtac.co.th
- Line ID : dtacTYF
- Facebook : dtac & Telenor Youth Forum 2015