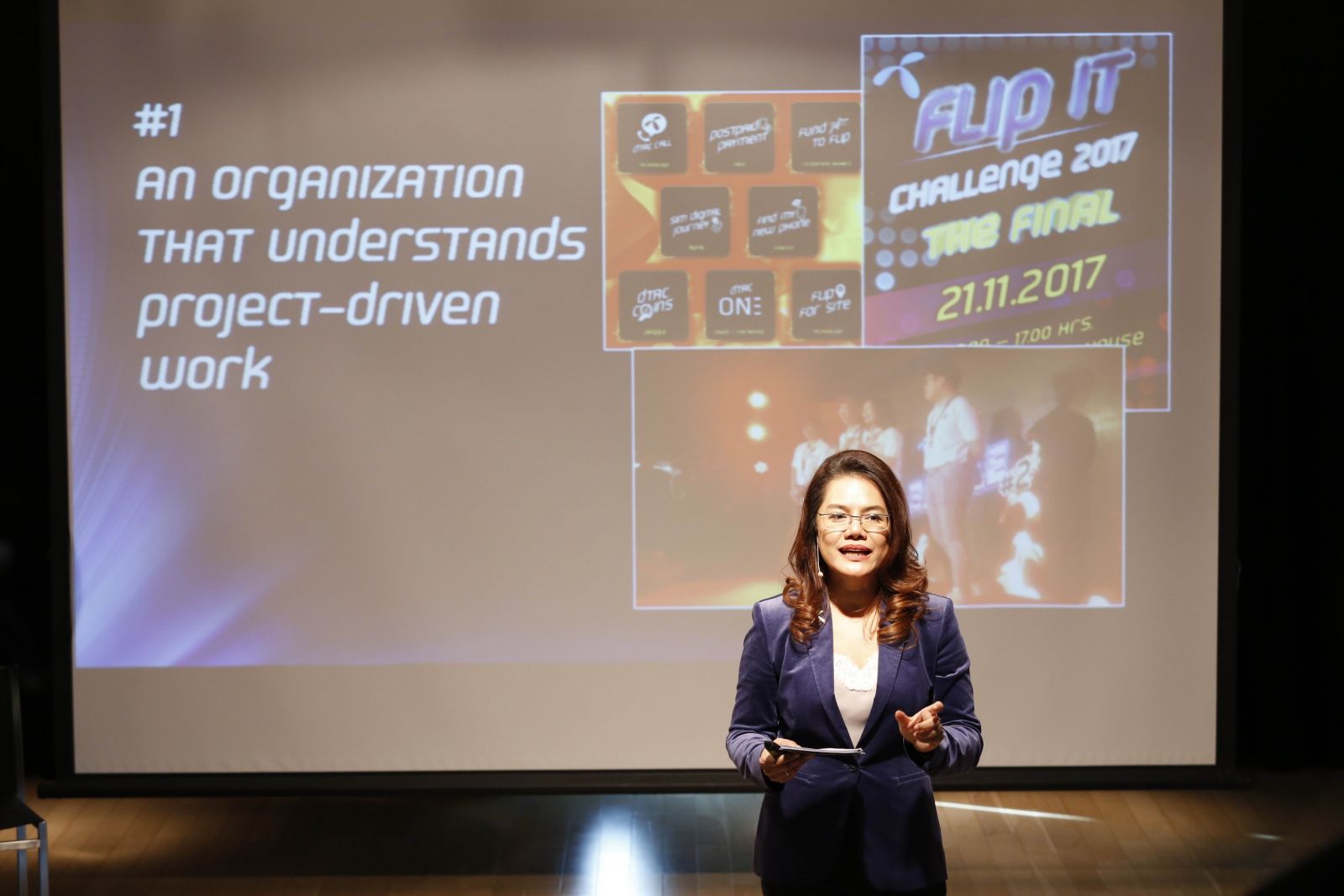 dtac set to become a top digital employer in Thailand
dtac, which was recently ranked in Thailand's Top 5 employers, will capitalize on its digitalization efforts to acquire, retain and develop hundreds of digital talents by 2020.
Hiring digital talent will be a major challenge for organizations in the coming years.
Developed nations will see job losses of up to 47% within the next 25 years, according to an Oxford study.
A recent study by Capgemini, performed in collaboration with Linkedin, showed that 55 percent of companies worldwide think the digital gap inside their organization is getting wider.
One study by Gartner said 30 percent of tech jobs will be unfilled by 2020.
This is a societal issue that will have a deep impact on Thailand 4.0. But dtac is uniquely positioned to successfully acquire, develop and retain digital talent.
"Digital talents have very specific expectations from employers, and these are sometimes quite different from more traditional hires. They expect a project-driven culture, which is more important to them than a company's brand. In Thailand, dtac is perhaps the only company of its size to deliver on this," said Nardrerdee Arj-Harnwongse, Chief People Officer at dtac.
Indeed, dtac is already a digital leader thanks to its startup incubator, global training program and highly-advanced digital services.
Our growing digital customer care and online marketing rests on some of the most advanced artificial intelligence and big data technology available today.
dtac accelerate has achieved 70 percent follow-on funding for its startups, versus a regional average of 20 percent. It offers training with leading firms like Facebook, Amazon and Google.
dtac academy offers classes and 24/7 online training ranging from data analytics to consumer behavior. Telenor Campus leverages the group's presence in 13 markets with partnerships with both leading tech firms and universities, such as INSEAD and London Business School.
"Hiring digital talent isn't just about getting them throw the door. You have to have the right culture to retain them, and that means a horizontal, project-driven culture where things get done quickly, without having to deal with hierarchy and bureaucracy. At dtac, our CEO doesn't even have an office; he's in an open space just like everyone else. We are not focused on seniority. We are focused on our unique DNA, which is to act fast, think different, be daring and have a real passion to win," said Nardredree.
The dtac DNA is apparent in many of its "intrapreneurial" programs.
Ignite allows employees with winning ideas for new projects to get training in Singapore, Hungary or Norway, attend a bootcamp with leading digital experts, and take three months off their regular job to make their dream project come true.
Flip It, whose winner was announced today (Nov 21), is a program that saw the company develop eight projects in record time, from a new app to turn every dtac employee into a potential salesperson, to an in-house e-payment system and a crowd-sourced platform for socially responsible projects.
The "agile method" was used to develop the latest versions of the dtac app (for dtac customers) and dtac ONE (for retailers), with the latter adding new features every two weeks.
"We have numerous successful projects that we developed using the kind of agile project management models popular with startups. A lot of big companies talk about digitalization, but they don't have the results we have," said Nardredree.
To support dtac's transformation, its People Group has launched a four-pronged approach to developing its human capital.
Organization: sustain the right size, simplify processes, build a digital-friendly job architecture.
Culture: build up dtac's new, entrepreneurial DNA through programs like Flip It and Ignite.
Skills & Capability: build both soft and hard digital skills while reinforcing performance management.
Digital Journey: Execution of dtac's digital strategy.
Thanks to its digital focus and innovative new products, dtac aims to be the favorite digital partner of its customers by 2020, and the leading digital brand in Thailand.