dtac to close all service centers from 3:00pm on October 26 for staff to bid final farewell to Late King Bhumibol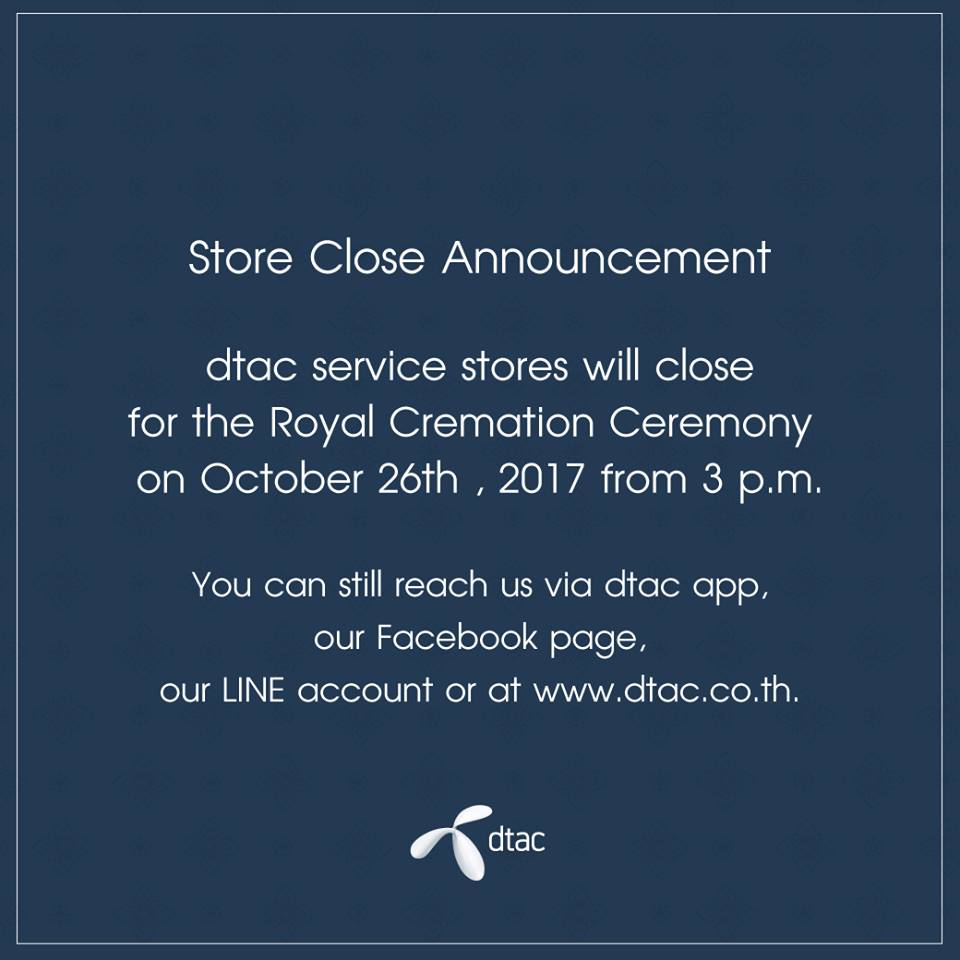 Total Access Communication PLC or dtac has announced that all of its service centers nationwide will close at 3:00pm on Thursday, October 26, 2017 to allow its staff members to pay respects and bid their final farewells to the beloved late King Bhumibol Adulyadej during the Royal Cremation Ceremony. dtac customers can get support via dtac call center and online channels, including dtac application, which will be operating as usual. All dtac service centers will re-open on Friday, October 27, 2017.

In addition, dtac invites all Thai people to pay tribute to their beloved late King through 3 different channels, including 1. www.kingrama9forever.com 2. www.dtac.co.th and 3. Facebook/dtac. People can go to the website, select one of His Majesty's 9 portraits, and sign their name underneath from today until October 27, 2017. The list of names will be compiled and sent to the Bureau of the Royal Household.