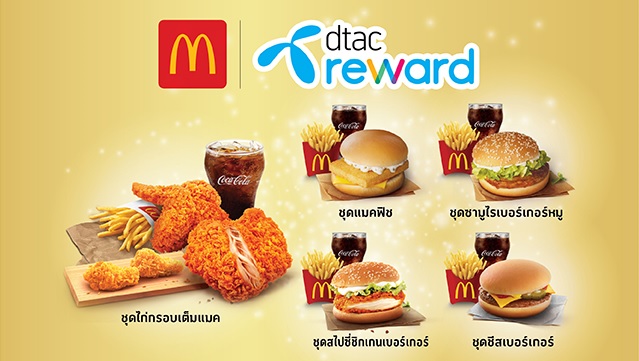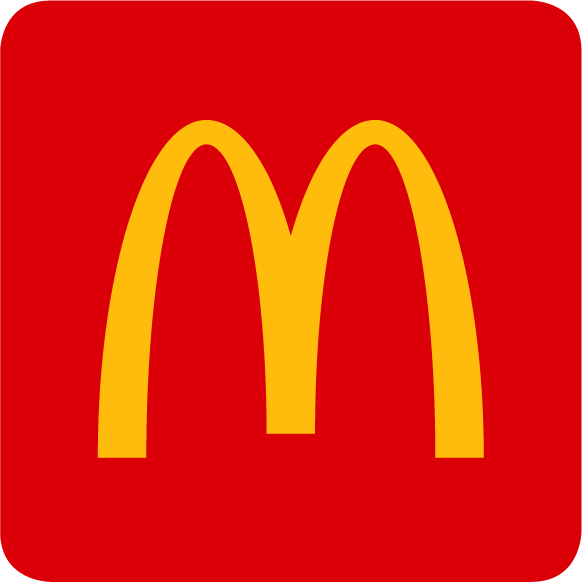 McDonald's
1 June 2019 - 31 May 2020



Buy a value set started 89.- with 16 oz. Coke and regular French Fries. Participating menu :
Only 89 baht Filet-O-Fish Set/ Samurai Pork Burger Set (valued 139.-)
Only 89 baht Big Spicy Fried Chicken Set 3 (valued 129.-)
Only 89 baht Cheese Burger Set (valued 109.-)
Only 89 baht Mc Spicy Chicken Burger Set (valued 103.-)
Get privilege via dtac app Click
Participating and non-participating branches as shown in terms and conditions
Terms and Conditions



This privilege is eligible for dtac prepaid and dtac customers SILVER MEMBER, GOLD MEMBER, and BLUE MEMBER.
Get a privilege at participating branches only.
Limit to 1 set / privilege / number / month / every menu totally 3,700 privileges / week for Spicy Chicken Burger Set or Cheese Burger Set and limited 3,200 privileges / week for Mc Fish Se or Samurai Pork Burger Set or Big Spicy Fried Chicken Set 3
Get this privilege by pressing USSD or redeem via dtac application and follow the instruction of the staff at the point of purchase.
Non-participating branches : Impact Muang Thong Thani, Challenger, Emquartier,PP Island, All Airport branches, All BTS branches, Dessert counter, Delivery service and Drive Thru.
The service provider reserves the right to decline any screen capture or dishonesty.
All menus cannot be changed.
Price may vary depending on different branches.
Pictures used for advertising purpose only.