Apple Watch Series 5
Apple Watch Series 4
Compare
Get Started
Promotion
Apple Watch Series 5 (GPS + Cellular)
Usage Check for
Number Pairing

Usage Instructions for
Apple Watch Series 5 (GPS + Cellular)

Number Pairing

FAQ
Own Apple Watch Series 4 (GPS + Cellular) at dtac, discount 1,000 THB with package start at 599
Free

Number Pairing service fee up to 6 months and free service activation fee 299 THB
Special!

When purchase Apple Watch Series 5 (รุ่น GPS + Cellular) with Accessories got discount up to 10% *

* 10% discount for accessories only
Apple Watch Series 5 (GPS + Cellular)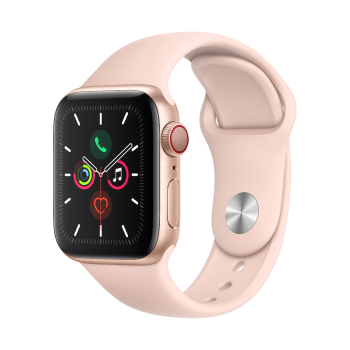 Gold Aluminium Case with Pink
Sand Sport Band (44mm)
Price 16,900 THB
package start at 599
Normal Price 17,900 THB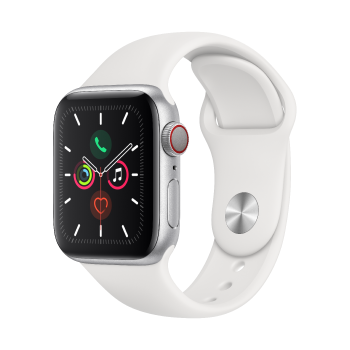 Silver Aluminium Case with Pure
Black Sport Band (44MM)
Price 16,900 THB
package start at 599
Normal Price 17,900 THB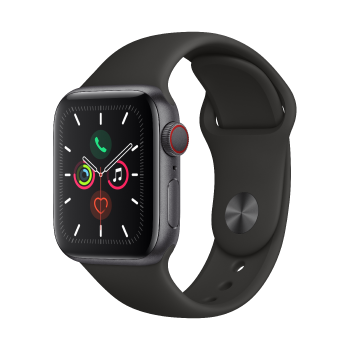 Space Grey Aluminium Case with Black
Sand Sport Band (44MM)
Price 16,900 THB
package start at 599
Normal Price 17,900 THB
Apple Watch Nike+ Series 5 (GPS + Cellular)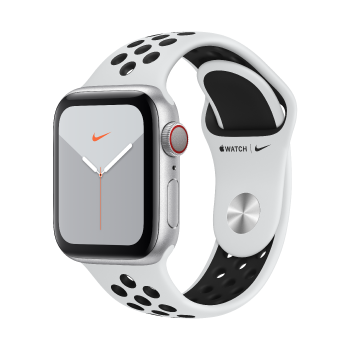 Silver Aluminium Case with Pure
Platinum/Black Nike Sport Band (44MM)
Price 16,900 THB
package start at 599
Normal Price 17,900 THB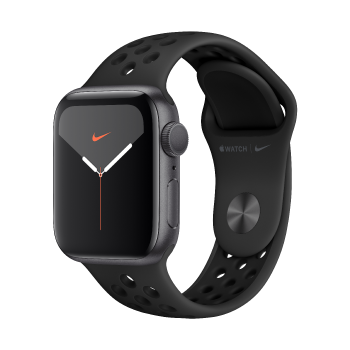 Space Grey Aluminium Case with
Anthracite/Black Nike Sport Band (44MM)
Price 16,900 THB
package start at 599
Normal Price 17,900 THB
Accessories
Sport Band
Sport Loop
Nike Band
Nike Loop
Air Pod
Normal Price
(Baht)
Special price (Baht)
When purchase with
Apple Watch Series 4
(GPS + Cellular)
(Special price with contract)
1,900
1,710
1,900
1,710
1,900
1,710
1,900
1,710
6,900
6,210
Service activation fee
299 THB
Monthly service fee
199 THB
dtac Postpaid customers
Free
Free


for 6 months
Promotion terms and conditions for Apple Watch Series 4 (GPS + Cellular model)
Number Pairing service for dtac Postpaid individual customers / newly registered / Prepaid-to-Postpaid / Network-switching-same-number / current Postpaid customers
Monthly service fee for Number Pairing at 199 THB (VAT excluded) with the fee waiver conditions per below

Postpaid customers activating Number Pairing will be waived for 6-billing-cycles service fee from the date of service activation. The 7th billing cycle will be charged on normal service rates

Postpaid customers activating Number Pairing will be waived for 6-billing-cycles service fee from the date of service activation. The 7th billing cycle will be charged on normal service rates
In case of customers cancelling Postpaid numbers using Number Pairing service, or change main package value to be under the determined level, the free service privilege will be revoked immediately.
Service fee waiving privilege cannot be exchanged to cash or carryover for next billing cycle.
The Company reserves the right o cancel, adjust or change terms and conditions without prior notice.
Customers can study for more information at www.dtac.co.th/apple-watch
This promotion only applies to newly registered Postpaid customers, individual current customers, Pre-to-Postpaid customers and Network switching with same number customers.
Limit one national ID per one mobile device.
In case of service transfer, change or cancelation before due period, customer will need to be charged at 3,000 THB (VAT inclusive).
If the discount that customer received from the sales campaign is less than 3,000 THB, customer will need to be charged at the same amount received from the discount.
Price above is VAT inclusive.
Limited stocks and price may change, kindly check updated price at retailers at the time of purchase.
The Company reserves the right to cancel and adjust terms and conditions without prior notice.
Receive mobile device discount with pre-payment option and minimum monthly package per requirement.
Pre-payment will be divided and deducted from service fee for 10 months period over 12-month period contract.
Customers who have special price mobile devices from other promotion campaigns, with special discount package from other promotion campaigns, Package discount 50%, No Worry Pack, U-FIN 249 / 449 package cannot participate in this promotion campaign.
dtac hall Central World
dtac hall Chamchuri Square
dtac hall Central Chaengwattana
dtac hall Fashion Island
dtac hall Future Park Rangsit
dtac hall Paradise Park
dtac hall Central Pinklao
dtac hall Central Rama 2
dtac hall Central Ladprao
dtac hall Siam Paragon Fl.4
dtac hall EmQuartier
dtac hall Central Rama 9
dtac hall Central Westgate
dtac hall The Mall Bangkapi
dtac hall Central Rama
dtac hall Central Chonburi
dtac hall Central Khon Kaen
dtac hall The Mall Korat
dtac hall Suratthani
dtac hall Hatyai
dtac hall Phuket
dtac hall Central Chiangmai
dtac hall Rayong
dtac hall Central Udonthani
dtac hall Mega Bangna
Credit Cards Installment Plan Promotions for discounted device for the and collecting at dtac service centers